So my Mom was watching the news yesterday and I heard the weather forecaster saying things about Low Pressure Areas and Typhoons, which basically mean that SUMMER is over. Which is pretty evident because of all that rain these past few days.
Well, rain doesn't really mean that Summer VACATION is already over, because I'm still on vacation for 18 more days.
HOW COULD THIS BE REAL? I ONLY HAVE 18 DAYS LEFT BEFORE SCHOOL??!!! UGHHHHH, THIS FEELS SO WRONG. SERIOUSLY, SUMMER CAME BY SO FAST.
I am now panicking because, I still HAVE A LOT OF BOOKS that I want to read before I get busy with schoolwork. I'm an impulsive reader, and I pick-out my next read randomly. I don't usually make a list of books that I'm going to read.
But because I feel like I need to pressure myself into spending more time on reading, I decided to make a short list of the books that I NEED to read before summer ends.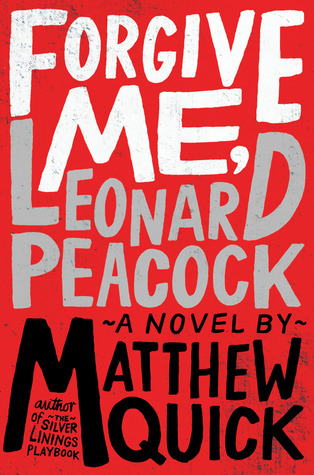 1. Forgive Me, Leonard Peacock by Matthew Quick
I bought this book on a whim last Sunday because I've seen a lot of good reviews about it. I'll start reading this today after I finish writing this post and I'm super excited for it, its plot sounds so intriguing.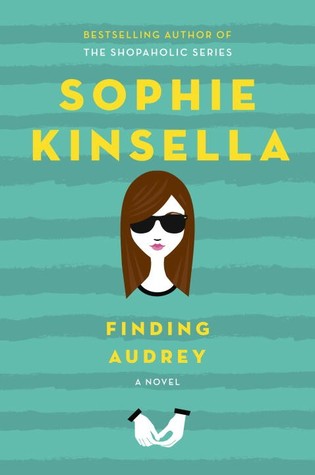 2. Finding Audrey
by Sophie Kinsella
I have been avoiding this book for couple of months already, I don't know why,but  now I finally feel like reading it. It's about a 14-year old girl named Audrey and she has an Anxiety Disorder. Sounds promising, I hope I'll enjoy reading this.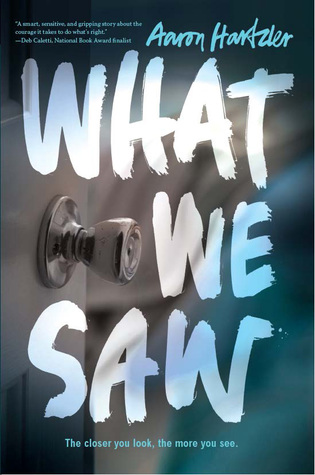 3. What We Saw
by Aaron Hartzler
I FINALLY GOT A COPY OF THIS after months of waiting! I was so drawn by the title and cover when I saw this book and the plot is really interesting, it certainly deals with a heavy topic. And it has some mystery part too!
4. Shuffle, Repeat
by Jen Klein
This has been one of my most anticipated May book release. I have an e-book copy of this, and I'm so excited to read it. I can feel that it will be a fluffy and wonderful contemporary! And it has music too, yay!
5. The Only Thing Worse Than Me Is You by Lily Anderson
This is another May release, though I've discovered this through other blogger's reviews here on WordPress. And it seems like most people loved it, and I think I will too because I love reading about nerdy and dorky characters.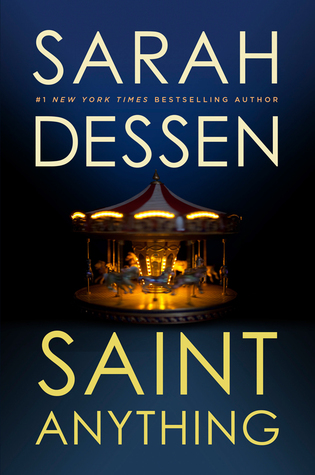 6. Saint Anything 
by Sarah Dessen
Okay now, CONFESSION TIME. So it's pretty obvious that I'm a huge contemporary reader, and Sarah Dessen is like a royalty in the Contemporary world because she has written a lot of books. But I have only read one book from her, and that is The Truth About Forever which was an okay read for me, it wasn't horrible but it also wasn't memorable so I basically avoided reading her other books. But I'm giving her another chance by reading this one, I'm hoping to really like this book!
7. No Love Allowed by Kate Evangelista
So this is really an optional read for me, I'm not pressuring myself on reading this before school starts but I just added it because I might end up reading it too.
Well, there goes the first part of my list. Please note that I might not read them according to its order here.
I'm really hoping to finish reading all of them before school starts! Now, I know that all of the books on the list and most of my past reads are all contemporaries so that brings us to the second half of my list, where I ask you guys a very important question…
I don't read book series very often because I tend to invest a lot of my emotions and thoughts to them which leaves me feeling mentally and emotionally drained! (I'm weird, I know)
But now I'm ready, I want to get involved in another fictional world! BUT I CAN'T DECIDE ON WHAT TO READ. It's a big, big world of book series out there but I've narrowed down my choices into two:
The Lunar Chronicles by Marissa Meyer
OR
The 5th Wave by Rick Yancey
I honestly can't choose between them, both series intrigues me in their own way. So I'm asking you all bookish people out there for your recommendation and opinions. I'm planning on starting to read my chosen series right before the first day of school, because I can feel that the first week would be dreadful and a bit uneventful, so hopefully this would help me stay sane!
Please, please, please help me on this or I might just end up flipping the coin to find my decision. Thank you all in advance!
---
In other news, Jennifer Niven, the author of All the Bright Place aka one of the best books I've ever read, is here in the Philippines!!! OMG YAY RIGHT?!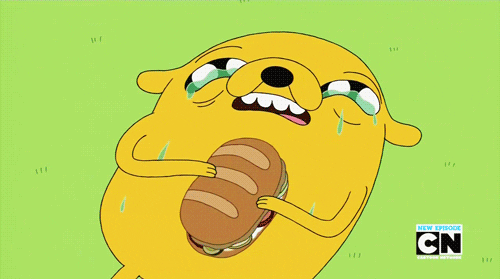 WELL NO. I'M NOT HAPPY AT ALL. I FEEL SO SAD RIGHT NOW. Why? Because I can't attend her book signing event on Sunday. AND IT HURTS MY HEART SO MUCH, IT JUST SO UNFAIR!
So I asked my parents for permission I was like, (while holding my copy of ATBP) "Here's the thing, the author of this wonderful book is coming HERE ON SUNDAY AND I HAVE TO GO THERE AND LET HER SIGN THIS BOOK PLS PLS PLS PLS PLS", and then they said no. The main reason is the location of the event which is a 2-hour drive from where I live, and my father can't drive me there because he has work this Sunday and I. AM. NOT. ALLOWED. TO. COMMUTE. THERE. which is totally unfair in my opinion.
That's it, I'm done talking about this. If you're a Filipino and you're lucky enough to go there, I hope you have fun and get your book signed and have a picture with Jennifer Niven and hug her and
I'm just going to be in my bed all Sunday long, crying.
---
Anyways, so what do you think about my list? Have you read any of the books listed? What are your insights about the books? Share me your thoughts!
AND PLEASE HELP ME TO DECIDE: The Lunar Chronicle (which is a fairytale re-telling with cyborgs and idk what else) or The 5th Wave (one word: ALIENS!)
Please do leave any comments, thoughts, messages, reactions, and/or suggestions! Thank you for reading. Until next time,
❤ Louise