Greetings bookish people!
Sadly, I've been a little busy these past few days and I'll probably be busy for the rest of the week. But no worries, I've spent this day working on a few posts and stacking up my drafts.
Anyways, due to my busy schedule laziness, I really do need to work on my tags and awards. So don't worry if I haven't done all those posts where you awesome people tagged me, I'm working on them.. it might take a while but I WILL DO THEM AND CONQUER ALL THOSE TAGS!!
I was tagged by Calliope the Book Goddess to do the Most Likely To… Book Tag. Thank you so much for tagging me, and you all should go give her blog a visit and follow!
So I tried to trace back where this tag originated, and I think it was first posted by Becca @ Becca and Books.
So here are the rules/instructions, I got from Becca's post:
Put 18 book characters into a jar and shake it up.
Have the first three most likely to… categories ready. Pick three names from the jar and apply them to the first three categories.
Keep going until you have none left!
NOW THIS SOUNDS LIKE A LOT OF FUN, SO LET'S GET STARTED!!!
---
ROUND 1
Who's most likely to…
Have kids first
Cry at a movie
Get arrested
The Characters: Juli Baker from Flipped, Jamie from The Mara Dyer Series, and Rosie from Love, Rosie
Rosie obviously got pregnant in the book, so she technically got a kid first. Juli Baker would cry at a movie during her first official date with Bryce. Jamie would definitely get arrested at some point but he'll eventually talk his way out of prison.
---
ROUND 2
Who's most likely to…
Become a crazy cat lady/man
Become a multi-millionaire
Start knitting as a hobby
The Characters: Peeta Mellark from The Hunger Games Series, Lennie from The Sky is Everywhere, and Tiny Cooper from Will Grayson, Will Grayson
Lennie and Joe will adopt a cute little kitty and that would spark Lennie's inner cat lady. Of course Tiny Cooper's musical play would soon be on Broadway or wherever, and he'll be a multi-millionaire for sure. And Peeta would eventually stop baking breads and pursue a knitting career instead. He'll make cute little sweaters for his children.
---
ROUND 3
Who's most likely to…
Be a closet nerd
Become an actor/actress
Fall down the stairs
The Characters: Luna Lovegood from Harry Potter, Auggie from Wonder and Audrey from Finding Audrey
Auggie is a smart kid, maybe he'll be a closet nerd in high school. Audrey would definitely become an actress, she found her potential while doing her film/documentary. Luna Lovegood will fall down the stairs while chasing some Nargles or while she's reading the latest issue of Quibbler.
---
ROUND 4
Who's most likely to…
Collect that many books they have a personal library
Win the Hunger Games
Be tumblr famous
The Characters: Ari from Aristotle and Dante Discover the Secrets of the Universe, Vivi from When We Collided, and Draco Malfoy from Harry Potter
Aristotle will develop his love for books because of Dante's influence and together they'll build their own library. I have a feeling that most Victors of the past Hunger Games were Slytherine, so Draco Malfoy would undoubtedly win the Hunger Games. Vivi's character and personality just shouts Tumblr girl, she'll post pretty and fashionable pictures with hashtags like #ootd.
---
ROUND 5
Who's most likely to…
Go through a goth phase
Have a one night stand
Go to comic con
The Characters: Tobias from The Divergent Series, Lara Jean from To All The Boy I've Loved Before, and Evie from Am I Normal Yet?
I'm now expecting Evie to go through a goth phase in the third book. Tobias was hurt and clearly not himself after Allegiant and maybe he'll have a one night stand with someone familiar (hmmm). And Lara Jean would be dragged to a Comic Con by Kitty and they'll both Cosplay into kawaii anime characters.
---
ROUND 6
Who's most likely to…
Get married
Have a cool mug collection
Be a night owl (stays awake most of the night)
The Characters: Louisa Clark from Me Before You, Lola from Lola and the Boy Next Door, and Leonard Peacock from Forgive Me, Leonard Peacock
Leonard Peacock will 100% get married, I believe in that— he'll have a family and man that lighthouse in the future. Louisa Clark would collect mugs from every country she'll visit. Lola will definitely be a night owl, she'll be making quirky dresses or costumes all night!
---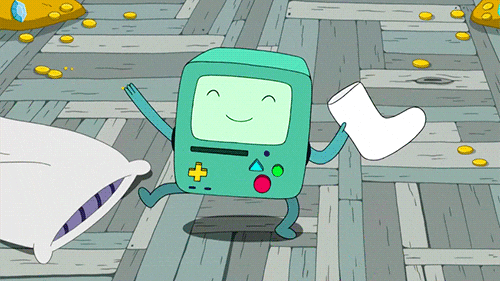 I had so much fun doing this and imagining different scenarios for the characters! I think everyone should give this tag a try! SO I'M TAGGING EVERYONE BECAUSE IT'S A FUN TAG, YOU GUYS SHOULD DO IT. You'll not regret it, guaranteed fun included!
Thank you guys for reading this post, hope you enjoyed it. Like I said earlier I'm a bit busy this week but I promise to still fulfill my responsibilities as a blogger before I go to sleep. So you'll still see me lurking around your posts!
Please do leave any comments, thoughts, messages, reactions, and/or suggestions! Thank you for reading. Until next time,