Hi there…
First of all, I just want to say that I want to say Sorry for not being active on my blog for the last couple weeks, I'm still adjusting with school and I've always sucked at managing my time and being organized. I admit that I ignored my blog, especially last week and now I feel bad about it. I feel like a bad parent for it. And OMG guys, I MISSED YOU ALL SO MUCH. I missed interacting with all of you and writing up blog posts and comments, hope I could catch up on everything!
Anyway, enough of that because this post is really all about the books that I read last summer, it's like a summer wrap-up. And because I know most of you are still on your summer vacation, I'll be recommending some Summer Reads for all of you.
So last summer I basically avoided the sun as much as possible by enjoying the air conditioning at home… and curling at my bed with a book. What else did you think I've done? Sky diving? Working on a summer job? Travelling? Mountain climbing? Uhm..no. I SPENT MY SUMMER READING AS MUCH BOOKS POSSIBLE AND IT WAS SOME TIME WELL SPENT.
So last summer I read a total of… 24 books!
(Most of the books are linked up to my Reviews)
This is Where the World Ends by Amy Zhang (★★★☆☆)
Finding Audrey by Sophie Kinsella (★★★☆☆)
The Strange and Beautiful Sorrows of Ava Lavender by Leslye Walton (★★★☆☆)
These were okay reads… they didn't blew me away. But I think I need to point out that the writing of The Strange and Beautiful Sorrows of Ava Lavender was really exceptional, I just didn't liked the plot overall. Same goes with This is Where the World Ends, amazing writing but the plot and characters were meh. I still recommend these books though.
The Unbecoming of Mara Dyer by Michelle Hodkin (★★★★☆)
The Evolution of Mara Dyer by Michelle Hodkin (★★★★☆)
The Retribution of Mara Dyer by Michelle Hodkin (★★★☆☆)
Am I Normal Yet? by Holly Bourne (★★★★☆)
How Hard Can Love Be? by Holly Bourne (★★★★☆)
The Mara Dyer Series still manages to get me frustrated whenever I think about it. It was an intriguing series, but I really didn't liked the way it all ended. While the Normal Series, was really a wonderful series and I can't wait for the third book which is about all about Lottie!
Some Girls Are by  Courtney Summers (★★★★☆)
Cracked Up To Be by Courtney Summers (★★★★★)
Backlash by  Sarah Darer Littman (★★★★☆)
Speak by Laurie Halse Anderson (★★★★☆)
Forgive Me, Leonard Peacock by Matthew Quick (★★★★★)
Courtney Summers is my favorite author when it comes to books with heavy topics and not-so likable characters, and Cracked Up To Be is my favorite from her so far. Backlash is a really important book especially for the teenagers today, it sends a very strong message about the impacts of the internet and social media in our life. Speak and Forgive Me, Leonard Peacock are both heavy books, so I just recommend you guys to read my full reviews about them if you're interested in reading.
Open Road Summer by Emery Lord (★★★★☆)
When We Collided by Emery Lord (★★★★☆)
The Unexpected Everything by Morgan Matson (★★★★☆)
The Square Root of Summer by Harriet Reuter Hapgood (★★★★☆)
Shuffle, Repeat by Jen Klein (★★★★☆)
These two books of Emery Lord are really the perfect summer reads! Both are the perfect balance of summer, romance, and everything else! The Unexpected Everything is the latest work of Morgan Matson a.k.a The Queen of Summer Books, so just read it because it has DOGS AND EMOJIS! The Square Root of Summer is a book filled with grief, science, and cutesy romance, it is the perfect book for all you Science lovers out there. And lastly Shuffle, Repeat isn't really set in summer but it is a fun and light read nonetheless.
The Sky is Everywhere by Jandy Nelson (★★★★★)
Me Before You by Jojo Moyes (★★★★☆)
Tell Me Three Things by Julia Buxbaum (★★★★★)
Second Chance Summer by Morgan Matson (★★★★★)
What We Saw by Aaron Hartzler (★★★★★)
The Only Thing Worse Than Me is You by Lily Anderson (★★★★★)
THESE BOOKS ARE BASICALLY THE GEMS THAT I FOUND LAST SUMMER. I posted my reviews for most of these books, so just check those out if you want. The Sky is Everywhere was so GOOD! Jandy Nelson's writing is just amazing, and I basically recommend this book to everyone. It's set in summer, and it was an emotional read with an intriguing plot. I have actually started my review for What We Saw but I don't think I'll be able to finish it, this book is truly a heavy read but also an important one. It talks about rape and school, and it doesn't sugarcoat anything so if you are interest in those kind of books, I recommend this one.
So those were the books I read last summer. Though I wish I could have squeezed a few more books, I'm still very proud of the amount of books I managed to read. And I'm also proud and happy that I decided to create a book blog last summer, so I can conclude that my Summer 2016 may not be an eventful one, real life-wise, but it is a productive one, book-wise.
---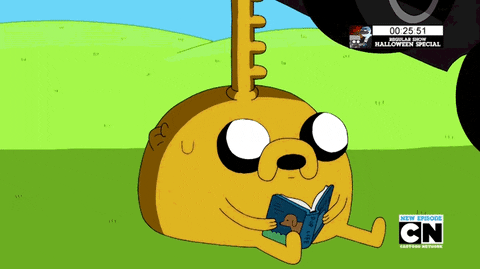 Now this is the part where I recommend some summer books to you guys. Well, I don't know about you but Summer makes me love Contemporary books even more, especially those light and fluffy ones! So here are my go-to authors whenever I want to read something summery and fluffy.
Anna and the French Kiss / Lola and the Boy Next Door / Isla and the Happily Ever After
Let's start with something obvious, this series by Stephanie Perkins is very popular and well-loved and I think that it totally deserves it! Though Lola and the Boy Next Door is the only one set in summer, each book still has that light and fluffy feel to it. If you're looking for swoon-worthy book boyfriends and amazing romance, read this! And if you've already read this, you should try reading Summer Days & Summer Nights: Twelve Love Stories, I haven't read it but I'm sure it's amazing as well.
The Start of Me and You / Open Road Summer / When We Collided
Another amazing author is Emery Lord, as mentioned earlier I read Open Road Summer and When We Collided last summer and both were absolutely great. The Start of Me and You isn't set in summer but it's still really cutesy! Each of these books has something more than the romance, and I'll leave it up to you guys to find it out.
The Distance Between Us / On the Fence / The Fill-In Boyfriend / P.S. I Like You
If pure cutesy and fluffy romance is what you're looking for well Kasie West is the author for you! I swear, if you need a break from all those Fantasy books and want something ABSOLUTELY FLUFFY go read one of these books! I haven't read P.S. I Like You yet but I'm really excited to get a copy of it.
The Summer I Turned Pretty / It's Not Summer Without You / We'll Always Have Summer / To All the Boys I've Loved Before / Shug
Of course, Jenny Han would be part of this list! She's like one of my favorite authors ever and I still don't know how she manages to write things so simple and light but still have depth and complexity to it. The Summer Series is definitely a must read during summer! I'm not going to talk about Lara Jean's story because I feel like I've talked about it too much already. Shug is a Middle grade book (I think) and it's equally amazing and summery. SO JUST READ JENNY HAN'S BOOKS PLEASE, YOU WON'T REGRET IT!
And last but definitely not the least because she is my queen of Summer books (drum roll pls)… Morgan Matson! If you haven't joined this train yet, well YOU SHOULD HOP ON RIGHT NOW, no regrets guaranteed. All of her books are set in summer and at the same town so other book characters have their cameos in some scenes. The beauty of Matson's books are that they're not focused on romance but on the character development of each main character. They're the perfect balance of friendship, family, and just life! So pick any book because they're all equally amazing!
---
So that's all for this post! Yay, because I finally got to finish this post. I have actually been working on this for the last two weeks, yup… that's how unorganized and busy Louise is with school. School is basically taking over my life, my absence in the community is the proof of that. Sighs, hope I'll be more active this month though! So please don't give up on me and leave me, I'll be trying my best to balance things out. I miss you all so much. Thank you for reading this post, don't forget to leave some awesome comments because I missed talking to all of you.
Please do leave any comments, thoughts, messages, reactions, and/or suggestions! Thank you for reading. Until next time,