Hello there my dear Muggle friends!
Aentee @ Read at Midnight is hosting the Harry Potter Blog Festival, where in it's Potterhead July and a lot of bloggers signed up to post something that we all love talking about which is of course Harry Potter.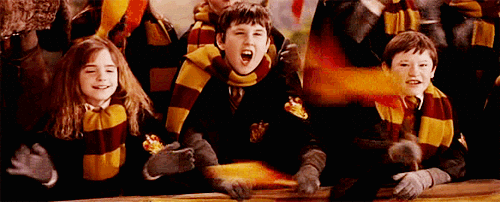 So as for my post which is a couple of weeks late (I blame school), I'll be sharing a few fantastic stuff that I found in the internet that would hopefully keep us distracted while we're waiting for the book release of the Cursed Child.
As I mentioned earlier, there's a Harry Potter Blog Festival and it's filled with a lot of different HP related posts. So here's the link of the Blog Festival Schedule or you can also find the posts in Twitter by using the #PotterheadJuly hashtag. I personally haven't read all the posts yet, but I'm really looking forward on reading them all and interacting with other bloggers.
I really wanted my post to be all about my endless love for Harry Potter but I realized that I already did a post like that for my Genie Shares, so if you guys want to read all about how and why I love the series you can read my post here. (Yes, I'm shamelessly promoting myself)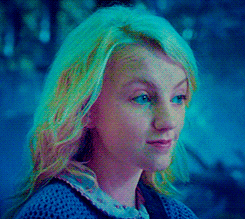 When I finished reading all of the books and watching the movies, I seriously searched the internet for everything Harry Potter for weeks.
If you haven't gone to Pottermore yet well I don't know what you're even doing with your life. Pottermore is the official site of the Wizarding World and it features exclusive writing from J.K. Rowling. And if you didn't know yet, you can be sorted in your Ilvermorny House, I was sorted to Pukwudgie and I don't really know what to feel about that. (Tell me where you've been sorted to in the comments!)
Besides Pottemore, I have two more sites that I frequently visit. These are MuggleNet and The Leaky Cauldron, both are very reliable source for Harry Potter news and fantastic stuff. I also found this list of 7 Sites that are perfect for Potterheads.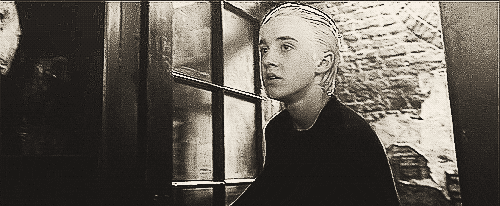 Now, I personally don't read fanfictions but I know a lot of people love them. And Harry Potter Fanfiction is the perfect site for those who would like to read or even write more about HP. I just want to share that even though I don't read fanfiction, I'm a totally a shipper for Dramione. 
One of the reasons why I love Buzzfeed is because they have the best Harry Potter quizzes! I seriously can spend my whole day channeling my inner Hermione and taking all the HP related quizzes at Buzzfeed. So I tried to retrieve some of the quizzes that I found before and here's some of them.
Which Harry Potter Character Are You Based On These Really Hard Questions?
Which Hybrid Harry Potter House Do You Belong In?
Which House Does Your Cat Belong In?
How Well Do You Actually Know Harry Potter?
The Hardest Harry Potter Quiz You'll Ever Take 
15 "Harry Potter" Trivia Questions Every True Fan Should Be Able To Answer 
Can You Beat The Harry Potter Quiz That Was On "Mastermind"? 
The Toughest "Harry Potter" Quote Challenge You'll Ever Take
And another thing that I found at Buzzfeed is this article where in it showed official photos from the play.
Here are some Youtube videos that I watched during the dark days when I can't read anything else after finishing the series.
Continuing on with the awesomeness of Buzzfeed, I have two videos that I really loved.
This video provides 101 Facts About Harry Potter, I know most of you out there probably know all of these already but you could still watch it to uhm, kill time and refresh your knowledge I guess? lol. I don't know why but I enjoy watching CinemaSins on Youtube even though most of them are more than 10 minutes long so here is a playlist of the CinemaSins videos from the 8 movies of HP.
I think I've mentioned this fact on my other posts but I'll just say it again, I love Spoken Word Poetry. And I've found these performances that have Harry Potter inspired pieces, which is like one of the most amazing things in the world!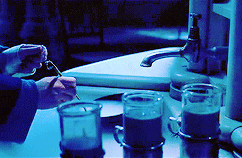 I don't even know why I included this because I don't like DIYs for the reason that I'm not good at doing them but I figure some of you guys would like to do some of them. I found these lists of amazing Harry Potter DIYs that you can do, Over 50 Awesome Harry Potter Projects and 30 DIY HARRY POTTER CRAFTS. Of course, you could still head over Pinterest to search on crafts that you would like to try.
---
That was some of the stuff you could check out to keep you distracted before the book release. Of course there's still a lot of stuff out there in the vast and beautiful world of the internet. So if you Muggles know some other fantastic stuff please do share them, and leave a link of it at the comments!
I'm super excited about the book release of Harry Potter and the Cursed Child which would be tomorrow here in the Philippines! I've already pre-ordered my copy and I JUST CAN'T WAIT TO GET MY HANDS ON IT.
So if you Filipino bloggers/Potterheads out there haven't Pre-ordered your copy, you can still make "habol" until today so head-over to the nearest National Bookstore at your place or I think you could pre-order online. And pre-ordering actually gives you a 10% discount, which is really something because the book is really expensive. (I'm forever thankful for my parents for allowing my to buy a copy.) And though I'm super jealous about those who'll be able to watch the Play I still wish you guys a magical time (no doubt that you will) and I'm really happy for you. 
There goes my post, I hope you guys found something that you liked! Tell me your thoughts about the links in the comments. I'm so sorry if this post was really late, but it's better late than never. I hope that we'll all have a magical weekend.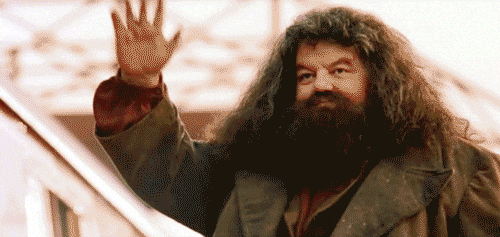 Please do leave any comments, thoughts, messages, reactions, and/or suggestions! Thank you for reading. Until next time,
❤ Louise