Hey there lovely blogger!
I'm here with a tag because tags are so fun to do, and this tag is like one of the most fun tags that I've ever seen so shout out to the person who created this tag! Keep being awesome. (I'm so bad at intros, sorry for being slightly weird.)
Anyways, I completely mistaken this tag for the This or That tag, but this tag is really different from that tag except for their names which are a tiny bit alike. (This sentence gave me an headache.)
I was tagged by the lovely Marta @ The Book Mermaid, you should all definitely head-over to her blog and check her out.
SO ENOUGH WITH THIS CONFUSING INTRO AND LET'S GO DO THIS TAG! 
Here are the rules:
Thank the blog who tagged you and link back to them
Your first book is the last book of the person who tagged you
You have to follow the list of books that the person who tagged you gave you, and then you're going to do something like "book 1 vs book 2"
As soon as you have a winner, you choose seven more books and blogs to answer to this tag
---
Marta's final book was Confess, a book that I haven't read yet because I feel like I'm not yet ready for any books by Colleen Hoover so I'm obviously going to choose The Book Thief, which is a book that I started years ago but still haven't finished! But I did watched the movie and yes, it broke my heart.
---
IF YOU KNOW ME, I BET YOU COULD GUESS WHAT I'M GOING TO CHOOSE BETWEEN THESE TWO.
Of course I choose The—MOST FLUFFY AND ADORABLE BOOK EVER. (I love you Peter Kavinsky <3)
---
I haven't read Stalking Jack the Ripper yet, and I just read its synopsis and now I have another book on my endless TBR. But I still choose To All the Boys I've Loved Before.
---
I'm beginning to feel that this tag is slightly less fun than I thought, just because I feel so unequipped for all of these fantasy/sci-fi books. Yes, I haven't read The Winter's Curse yet because I'm a contemporary trash. And yes, I still choose TATBILB because I'm a contemporary trash.
---
Remember when I said that I'll finally be reading The Lunar Chronicles? Yup, that was months ago and I still haven't read the series. Go on shame me all you want, I deserve it. I don't care, I have Lara Jean with me.
---
Duh, if you think that I'm still going to choose TATBILB…then you're right. The book cover of A Thousand Nights looks really good though.
---
Fun fact: I haven't read any of Cassandra Clare's novels. STAB ME NOW, IDC.
---
SURPRISED? ME TOO. This is what happens when you throw some fantasy/sci-fi books to a contemporary lover! I probably should read more books from other genres or start reading The Lunar Chronicles ASAP.
So that was it, despite everything I still had a lot of fun and I did add a book or two to my TBR so yay! Now, it's your turn. Here's a set of books that you can pick on:
(Of course you start with To All the Boys I've Loved Before)
All the Bright Places by Jennifer Niven
The Young Elites by Marie Lu
Everything, Everything by Nicola Yoon
The Selection by Kiera Cass
Carry On by Rainbow Rowell
Cinder by Marissa Meyer
The Fault in Our Stars by John Green
(To be honest, I was so tempted to just list down all 7 Harry Potter books but that would be evil)
I tag: Carynn @ The Reading Berry / Romana @ ABookNerd13 / Alyssa @ Book Huntress' World / Niraja @ Fantastic Books and Where to Find Them / Patricia @ Accio Libri / Emily @ Rose Read / AND OF COURSE YOU!
---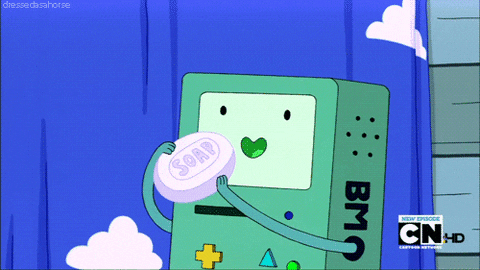 And that's the end of this tag, I mean post. I hope that I didn't completely wasted your time with this post. Do you agree with my choices? Why or why not? Let me hear your thoughts in the comments!
Hope that you're having a great day today, happy reading and blogging! 
Please do leave any comments, thoughts, messages, reactions, and/or suggestions! Thank you for reading.
Until next time,