MERRY CHRISTMAS LOVELY PEOPLE!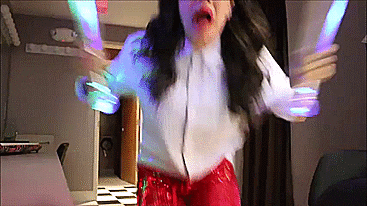 Well…advanced but we literally have just 2 days before Christmas and I'm honestly not that excited for it. Which is a bummer because its my favorite holiday but we'll talk about more of that later.
Anyways, hi! Do you guys still remember me? Yup, I'm Louise that awkward blogger who rarely updates her blog. And as an apology explanation for my inactiveness here's a life, blogging, reading, basically all the updates update.
Here are some personal updates from my life:
I'M FINALLY ON MY CHRISTMAS BREAK!!! HO-HO-HO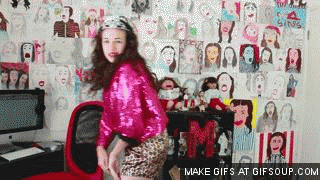 I had my exams last week and thank heavens that it's over. And of course I have very low expectations about my results because I didn't studied that much. Lol, I've seen some of my exams already and their meh (I mostly just got passing grades).
Finished with all the requirements/projects, and a shout out to DepEd for requiring us to pass portfolios. Like seriously, why?
As mentioned earlier, I'm a bit of a Grinch this Christmas which absolutely sucks. I love Christmas but I'm just not feeling it this year (2016, why you do this?) but I'm still hopeful maybe the remaining days will be more Christmas-y for me.
It's been a week and I'm still coughing my lungs out. I don't if it's just the weather or my immune system is messed up but I can't take all of this coughing anymore.
I don't know but I'm kinda lost my will to blog lately?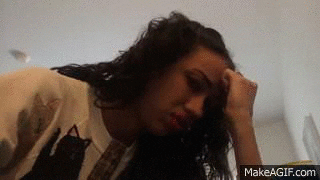 It's pretty evident with the amount of published posts that I have in the last few months. Like I'll start writing up a draft then stop halfway through it, and I seriously have some unfinished reviews of the books I read waaaay back October.
It sucks, it's the worst because I just started this and I still have a lot of things to learn. I feel so bad because I haven't replied to all the comments yet plus catch up with all your posts or done anything blog related.
And for a few days now, I've been quiet on Twitter because I couldn't take all the negativity anymore? To be honest, ever since I joined Twitter I got to see the book community from a different angle—everything's not that pretty after all. Don't get me wrong, I love all the interactions and I learn a lot of thing everyday from Twitter but sometimes all the negativity or I daresay "drama" can get to me, even though I'm not part of it. So I'll just be taking a break for a few days, I'll definitely come back.
As per my blog, don't worry I won't stop blogging just yet. This may be just a phase, I'll continue to try to blog as much as possible and catch up on all of your posts. I hope I'll get my blogging self back because I want to achieve bigger things for Geniereads on 2017.
I have caught it again. Unfortunately, I think I have the dreaded reading slump and I blame The Lunar Chronicles for it. After I finished reading the series weeks ago, I still haven't managed the finish another book. And it's not like I don't have the time to read, I literally spend my whole day in bed (I have zero plans and my social life is close to non-existent) but whenever I pick-up a book I either fall to sleep while reading or put it down after five minutes and pick-up my phone instead.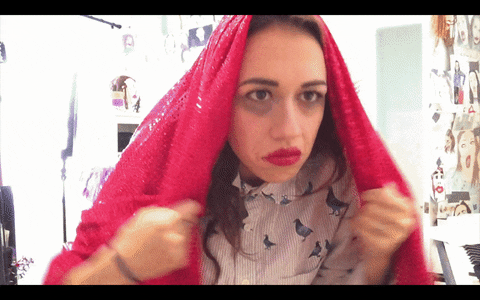 But don't worry, I'm doing my best to get some reading this break and I'm currently trying to read reading What Light by Jay Asher as part of my Holiday TBR (you know to add some Christmas vibe).
And here are the other books on my list:
Such a long list right?
Well, I don't own anymore Christmas-y books but I think that'll be enough plus all the Christmas movies I'm going to binge watch.
---
Here's a secret I originally planned to post this last Tuesday but I couldn't find the will to finish writing it. I'm so sorry if I haven't replied back to some of the comments, I'll do it soon I promise!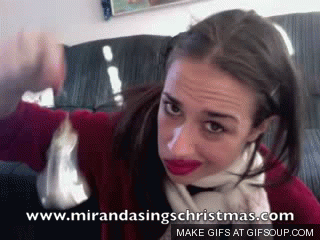 So do you have any tips on how to bring my blogging mojo back? Or have you experienced the same thing before? What are you currently reading? Do you have any Christmas books on your TBR? Comment them down below and let's talk! I'll reply ASAP.
Thank you so much for keeping up with me and my ramblings! Sorry if this came off a bit like a rant or whatever. Hope you enjoyed all the Miranda Sings GIFs, I love her videos so much.
Hope that you're having a great day today, happy reading and blogging!
Please do leave any comments, thoughts, messages, reactions, and/or suggestions! Thank you for reading.
Until next time,