Hey there! ✨
At this point, let's just pretend that it isn't already halfway through April and enjoy this March Wrap-up. (hehehe *winks*)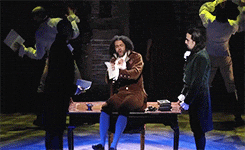 Welcome back to another Wrap-up post! Seriously the months are flying by, and yet the books are not being read. Sighs, March wasn't the best reading month for me for various reasons. Like, you know… a certain musical may have distracted me from reading for the whole month.
Anyways, here's my March 2017 in a nutshell or a post, or idk haha but you get it.
I read literally only 5 books last month. Yuuppp. But all of them were really great reads!! Some were out of this world (I'm talking about you, Illuminae), some were heartbreaking yet beautiful, and some were just more than enough to give me that monthly dose of contemporary cuteness.
Books I already reviewed: (titles are linked to my reviews)
Upcoming reviews to look out for: (titles are linked to their Goodreads page)
Other books read: (titles are linked to their Goodreads page)
As for my blogging, March was actually pretty productive! YASSSS GURL, WORK!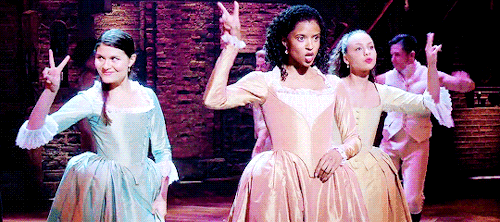 This is mainly because school wasn't too hectic this month, we were already about to finish the school year so I had some time to write-up some blog posts. So feel free to check them out if you want to, mostly are reviews of my past reads:
Blogging/Reading notes:
Well, let's see here *grabs non-existent notebook that keeps me organized* so I did this post for my Feb-Mar book haul which includes all my bookish agenda, just click here to check it out.
Next is geniereads (my blog) actually hit 10,000 views this month!! And it's also the month where I got 1,000+ views ever since forever, which just means that I'm doing pretty well here. I hope that my blogging mojo stays until the next months because it's my summer break and I want to make most out of it.
For reading, I kinda wanted to take a break from ASOUE, I finished book 7 and I haven't started the next one yet and I don't know it seems like I'm just dragging myself out of the series so I'll let myself miss the Baudelaires first before continuing on.
I'M DYING TO SHARE ALL OF MY MARCH OBSESSIONS TO ALL OF YOU. Okay where do I even begin?
Uhm, let's start with an easy one..
So my favorite book of the month is Illuminae, do I even need to explain? It seems like everyone has already read it, and honestly I picked it up because of the HYPE. I had no clue what I was in for, AND OMG IT WAS OUT OF THIS WORLD?! LIKE WOW. THE FORMAT, CHARACTERS, PLOT, I LOVED EVERYTHING.
So at the beginning of the month Ed Sheeran dropped his newest album, DIVIDE and holysheez I was in love the moment Perfect was played! I had the album on repeat but my top three tracks are Perfect, Nancy Mulligan, and What Do I Know. (That's like arranged in ascending order lol) 
After playing Divide on repeat for I think, two weeks, uhm I finally listened to *wait for it*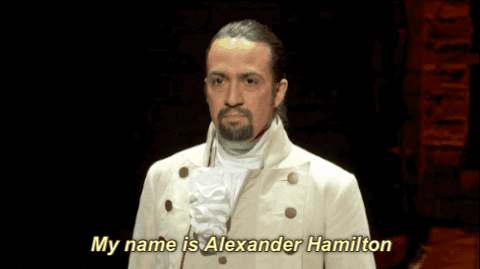 Yup, I listened to the soundtrack of Hamilton. AND I WAS HELPLESS AFTERWARDS. IT'S A GIFT TO THE HUMANKIND, WHAT HAVE WE DONE TO DESERVE THIS??!! I don't even know why I just listened to it just now, this was like so 2015 you know BUT WHATEVER. I still listen to it until now, I find myself randomly singing Hamilton lyrics all day. I can't decide my favorite song but I can say that I liked the songs from Act 1 better than those from Act 2 most probably because the songs there are more serious and less lively. And yes, I have memorized the first song and I can rap it to you on any day.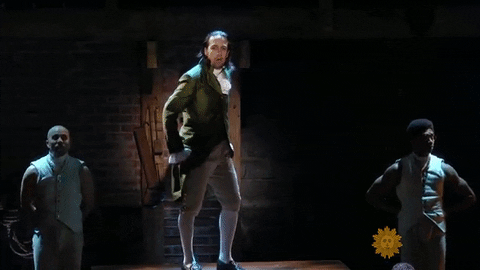 Whenever I obsess over something I go through a phase where I'll spend the whole day on tumblr, twitter, and youtube just drinking all of the different posts and memes about it. And because I couldn't afford to watch this on Broadway (even if I had the money lol, the original cast stopped like two years ago), I watched mostly all the Hamilton videos I could find (trust me, I spent like 3 hours watching Hamilton inspired Promposals) and then I stumbled upon this channel where they make like music videos with all the characters being played by Lin-Manuel Miranda, I mean they're all wearing a mask with his face. It's kind of weird but I find hilarious haha, maybe it's just my humor but I hope those hamiltrash out there would find it funny too.
Last month I watched a couple of movies, and the ones I liked most are Lion and Rent. Lion is this drama starring Dev Patel, and it's based on a true story. I really liked it despite the fact that the first 45 minutes was in Indian and it had no subtitles, it's really an emotional and moving movie. While I watched Rent because I was still on that "musical-high", I also watched Les Misérables which I also enjoyed but I liked Rent better (uhmm, they actually have different genres lol). I cried a lot while watching it, and it's such a beautiful film and the songs were spot-on.
I had this rule that I won't watch k-dramas until the school year was over because I know once I started I'll be addicted to it!! I have seen it in the wild eyes of my friends as they watch on they're phones during lunch break.
And when our exams were over, I started watching Weightlifting Fairy Kim Book Joo. I finished it at a record speed of 2 days (16 episodes = 16 hours). IT WAS THE MOST ADORABLE K-DRAMA I HAVE WATCHED, I was so kilig (tagalog word for giddy but better) with every episode. My friends kept saying that it was a "light and fluffy" drama but it honestly had me crying for like 5 times.
If you're not that into K-drama and you want to try it and you want that dose of an adorable couple and A LOT OF SWEET MOMENTS, you must give it a shot!!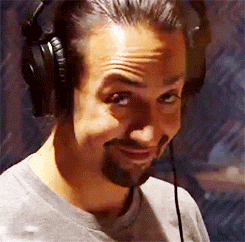 I can't say much here but I remember March being a difficult month for me, I wasn't the best version of myself last month. But now, I really feel better especially because school's over. I'm still a bit anxious though, because I have college entrance exam review next month but I try my best not to think about that yet.
So yeah, March truly danced its way out so fast and I can't remember any significant moment worth sharing and I believe I've already shared a lot on this post. Okay, I'll stop talking now haha.
---
That's all for my wrap-up! I hope you were all satisfied with it. Thank you so much for reading up to the end, I would love to hear what you think! Have you read or watched or listened to any of the stuff I mentioned? Let me know on the comments!
Hope that you're having a great day today, happy reading and blogging! 
Please do leave any comments, thoughts, messages, reactions, and/or suggestions! Thank you for reading.
Until next time,