Hey there ✨
If you didn't know, I'm a huge fan of the To All The Boys I've Loved Before Series. It's one of my most favorite books, I'm in love with Jenny Han's writing, and Lara Jean is my spirit animal. And since the last book in the series, Always and Forever Lara Jean, is going to come out on May 2—I decided to re-read the first two books.
So today, I'm going to share my thoughts while re-reading these two books, it's not going to be a formal review but something less like that. Warning though, there might be some spoilers, especially with the second book but I'll be sure to indicate if there will be a spoiler ahead. I'm not going into great detail about what the book is about, so if you haven't read them yet I think it's better to find some formal reviews about it instead.
Grab some cookies or cut a piece of cake and let's get started,
This was my third time reading this book, I re-read it before the 2nd book came out, so I thought that it won't have the same effect on me or that I'll love it less. Well, I was surprised that I forgot a lot of scenes that happened here. It was like revisiting a familiar place you forgot about but then memories came flooding in and you remember everything.
Here's some of my notes while re-reading:
I forgot how good Jenny Han's writing is! It's wonderful and easy to read that will make you devour each page.
Lara Jean's baked goodies made me so hungry. I was craving for cookies, cake, and the smell of sugar and butter by the end of it.
I LOVE THE SONG SISTERS SO MUCH. Re-reading made me appreciate them a lot more, the whole family dynamics is one of the best I've ever read in YA.
I WAS FANGIRLING WHEN PETER KAVINSKY WAS MENTIONED.
I couldn't stop thinking about how Brandon Flynn would be the perfect Peter???
This is my third time reading this but I still found myself highlighting new quotes and lines, like wow this book is so quotable.
I loved how detailed Lara Jean's outfits were from her hairstyle to the shoes and Kitty's comments about them were hilarious.
Lara Jean could be a Tumblr girl or a lifestyle and beauty youtuber OMG.
SO MUCH CUTE. SO MUCH FLUFF. MY HEART IS HAPPY WITH ALL THESE CUTE MOMENTS.
I actually cried this time during the scene with Lara Jean and Margot, it felt so real and pure and just sisterly love.
I have read about Kitty getting a dog for three time already and I still have no dog. My life sucks.
THE ENDING WAS SUCH A CLIFFHANGER WTH. I swear, I would have been so mad if I didn't knew that there will be a next book?!! How could you just cut it off like that???
I still don't get all the hate Lara Jean's character is getting for being annoying and immature? Like seriously, SHE'S SIXTEEN. HOW MATURE WERE YOU AT THE AGE? STOP WHINING PLS.
Why Lara Jean is my spirit animal: she's the girl I always wanted to be artsy, crafty, loves to bake, etc; she loves reading and staying at home; she acknowledges her weaknesses and tires her best to improve; she's very family-oriented; she has a lot of crushes???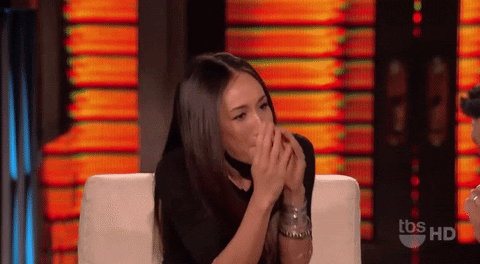 That's my thoughts about the first book, and I just want to repeat—BRANDON FLYNN FOR PETER KAVINSKY! YES PLEASE. THANK YOU.
This next part is all about the second book, if you haven't read it yet I guess it's better to leave out this part because it does contain some spoilers. They're not in your face spoilers but still spoilers. (lol what, you get me right?)
Again here's some of my notes while re-reading:
MORE LARA JEAN. MORE PETER. MOOOOORE BAKED GOODIES.
I love how Margot is more involved in this one.
Everything that Lara Jean bakes is heaven.
So much praise for bringing up the double standards and how the author handled that video "scandal".
Kitty is growing up so fast awwww.
Yes for their Dad going on dates (and he's actually getting married on the last book yayyy).
So to be honest, as far as I could remember I'm 100% team Kavinsky. Like I would go MAD, if they won't end up together but after re-reading this…I think I like Peter less. Yup, I don't know but maybe it's in the way he treated Lara Jean and the way he handled the stuff with Genevieve?? And the fact that John Ambrose McClaren seems really appealing hmmm.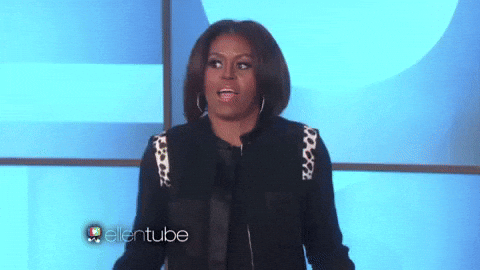 Yes, I'm leaning a bit towards John Ambrose McClaren because he's such a doll. HE'S PERFECT FOR LARA JEAN, too perfect and that's why it didn't work I guess? I mean they're too alike and by the means of love stories opposites always attract. But I really wish that his character would be given more chances on the next book.
I couldn't tolerate all the girl hate. I'm okay with Gen being the ex-girlfriend and I actually liked the reason why she keeps on clinging to Peter but I was sick of how she treated Lara Jean?

We could still steam up some drama and jealously without putting too much hate between the two girls.

I guess, I'm just really tired of girl hate and the bffs-turned-enemies-troupe.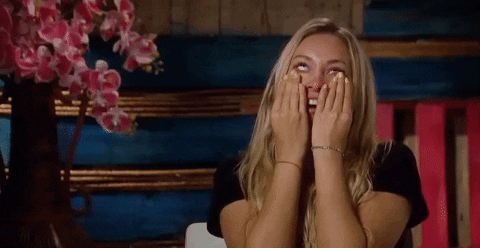 Lara Jean's character development is one of the best, EVER. The way she realized everything in the end with that paragraph where the concept of Jung is explained was everything! I felt so proud of her.
I love how Peter is Lara Jean's first boyfriend but not vice versa. I appreciate that Lara Jean trusted Peter so much even though Gen was always around, but she totally lost it when she so them hugged. I like it because it showed maturity and how you can still care for the person even though you're not together anymore. Again with the concept of, Jung, that connection between two people.
In the end, I highly appreciated this book because it had a lot to offer and dealt about relevant and complex themes. But I didn't enjoyed it as much, I still adored every fluffy and heartwarming scene with Peter and Lara Jean but I took off one star from my previous 5-star rating. And I'm no longer 100% team Kavinsky, maybe just 75% haha.
But that doesn't mean that I'm less excited to read the last book because I'M STILL FREAKING EXCITED AND I'M MORE HYPED UP NOW. I'm also really jealous that it's already published in some countries now. LIKE WHYYYYY MUST I WAIT LONGER??? But it's just a few days to go, I can do this.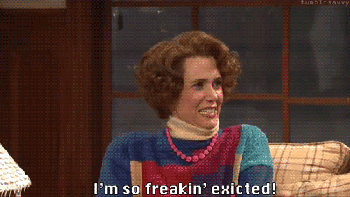 What I'm excited about Always and Forever, Lara Jean—other than knowing if she'll end up with Peter or not—is Lara Jean's character growth and development. I feel like we're going through the same journey for I'll also be entering my senior year this June and I'm feeling all that pressure about college, if I'm going somewhere very far or just near here. It's like a preview to my senior year but without the boyfriend or any love life because I haven't found my real life Kavinsky or McClaren yet. So yes, I'm so excited to know where Lara Jean is headed, and of course I'm curious about Kitty too.
UGHHH. WHY CAN'T THE DAYS GO FASTER?! Hopefully we all are going to be satisfied with the last book, and with the ending. The wait is making me anxious but I trust Jenny Han, she won't let us down. Hopefully.
That's all for this post, thank you so much for reading until the end! Now it's time to fangirl some more!
Have you read these books before? Did you like them too? ARE EXCITED FOR ALWAYS AND FOREVER, LARA JEAN? Are your team Kavinsky or team McClaren? Did you re-read the books too? Let's talk in the comments!
Hope that you're having a great day today, happy reading and blogging! 
Please do leave any comments, thoughts, messages, reactions, and/or suggestions! Thank you for reading.
Until next time,