Hey there ✨
YES I'M BACK!! After almost 3 months of inactivity, you're finally reading an update from this genie! 🧞‍♀️ It honestly feels weird doing this again, I feel kind of rusty so sorry in advance if this post will be all over the place.
I'm here bringing you all the updates in my life—well, not really all the updates but just the necessary ones lol you get it—including the whats and whys of my absence from the last months.
It seems like whenever I give an update, it's always because I've been inactive? Basically, I ignored my blog in the beginning of June up until last week. I pretended that Louise the book blogger did not exist and just threw out all my responsibilities.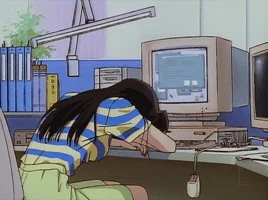 I have nothing specific to blame for this, it's a mix of a reading slump + blogging burn-out + start of school + stress for college + life. I was overwhelmed with real life events so I decided to take an unannounced hiatus. I was actually planning to return in late October but thankfully I started reading again and now I'm here. Can you imagine returning in October? My blog would probably be dead by then.
Anyway, I just want to apologize to all those comments that I didn't reply to, I read them all but I guess it's to late to respond now. And I just want to say it early on that, even though I'll be posting again (maybe once a week), I still won't be able to fully commit to blogging again. What I mean by that is I won't be blog hoping, commenting on your posts, or all the good blogger things until late October. As much as I miss doing that, it's just really time and energy-consuming and I need to set my priorities so again I'm sorry. (Don't worry, after my college entrance tests I'll spam/shower your blogs with my comments/love!!)
I had the worst reading slump by far, I only read 6 books in the span of almost 3 months. (Actually I read 5 of those during August so I basically did not read anything during July *avoids the eyes of book lovers*)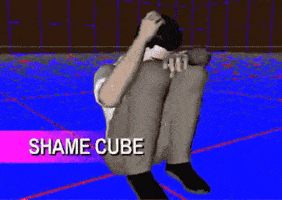 Do you ever feel guilty when you're reading because you're supposed to be something more productive? Well that was what I felt on the last few months, so I ultimately stayed away from books because I should be studying!!
But rather than studying or even reading I found myself watching kdramas and Youtube videos. I think I finished 3 dramas and watched a ton of videos (I finished the series Buzzfeed Unsolved??!!) during my slump, so there's that. I'm not sure if it's a good idea to come back to reading and blogging when my CETs are so close but whatyougonnadoright?
So yeah, I've been reading again and my most recent 5-star read is WARCROSS by Marie Lu. IT WAS SO FREAKING AMAZING!! I loved it too much udfhdjhfkjv. Watch out for my review where I basically just fangirl over its perfection.
For my TBR, I still have some ARCs left to read (I'm so sorry for not reading them before publication) and I'm joining the #TurtlesAlltheWayDown Read-Along where I'll be re-reading John Green's previous books. I'll give more information about this on a separate post this week, so watch out for that too!
Life has been both chill and stressful. Here's some ~stuff~
I celebrated my birthday last, last week and I can't believe that I'm a year older again??!!
I'm going to see A Sound of Music on October!! It'll be my first live musical ever (well, I saw The King and I before but I didn't appreciate it so it doesn't count lol) and I'm so excited!! Thanks parents for supporting me with my love for musicals.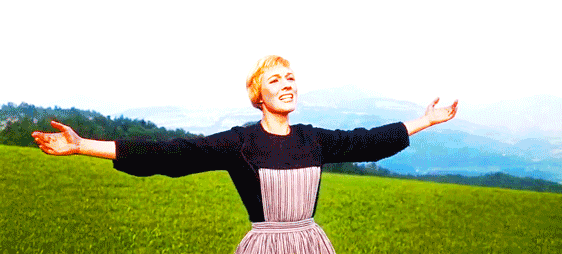 Applying for colleges is so stressful? (All the requirements plus the difficulty of choosing course ughhh) Thankfully, I'm done with my applications and the entrance exams are the only thing left.
I'm so scared that I'll fail the entrance exams. My first test is on September 23 and I'm not ready for it. *flails* (Pls pray for me)
I have a long weekend ahead and I can't wait to catch up with my reading and blogging. YAAASSSS.
So I'm not really an interesting person so that's enough of my sharing time.
---
To summarize: Sorry for the inactivity. I'll be posting again but not that much. Warcross is the mot awesom-iest book of all time. Wait for my #TurtlesAlltheWayCountDown post. And my life is boring so let's skip that part. (I'm only half-kidding lol)
That's a wrap on my short update post! Now, I also want to know some updates from you, my dearest reader and blogger friends. Let's talk in the comments, share whatever you like!
What's your last 5-star read? Did you had a recent reading/blogging slump? Are you also a senior in high school? Are you excited for John Green's new book? Tell me anything and everything!
Hope that you're having a great day today, happy reading and blogging! 
Please do leave any comments, thoughts, messages, reactions, and/or suggestions! Thank you for reading.
Until next time,