Hey there ✨
Uhm hi? I'm Louise and I run this blog, do you still remember me? Did you miss me? Did you even notice that I was gone? Is anyone even reading this? I hope you still remember me, I used to post reviews and book related content like any other book blogger, I ain't special. I know.
Anyway, sorry for rambling I just don't know how to start this post. I seriously don't know how to blog anymore but I'll try my best. So yessss, how are you? I hope you're doing well! Read any good books lately? Yeah, that's good!
I figured that it's time to finally come back to my blog and try to salvage it? I abandoned it for so long and I feel like a bad mother leaving her child like that but I have my excuses reasons! Here's a little update about my life and what went down the last few months, hoping that you'll read it until the end!!
In general, my life isn't  that interesting so please don't expect too much. Reading books is a big part of my life but it wasn't the case for the last few months. I haven't been reading and it isn't because I don't have the time it's just I wasn't feeling like it? Well, while I wasn't reading I basically dedicated wasted most of my watching Youtube videos and watching tv series! I'm proud to say that I finally watched and finished all ten seasons of FRIENDS. Can you believe it? Louise watching American series? Haha btw I love Regina Phalange. 💓
Into more personal things, I am now an official dog-mom!! This is my child Jordan, he is a 4-year old golden retriever and he is just the sweetest dog ever. We got him last December and I can't wait to share more about him soon.
In more recent events, I graduated senior high school last April. Your girl finished with High Honors despite everything. Now, you may be wondering what will be next for my academics. Well, I'm happy and quite proud to say that I got into all of the universities (3/3) that I applied to. Can you believe it, Louise is somehow an intellectual haha.
I'll be going to the University of the Philippines (Diliman) this August, which is both scary and exciting. Basically waiting for the results was the main reason why I wasn't able to blog and read even though I wanted to, the anxiety and pressure was too much for me but now that it's out I'm really hoping to get back on business.
I'm currently on my summer vacation so I'm well-rested. Most days go by uneventful and unproductive, so I'm hoping that I'll be able to actually do stuff these upcoming weeks especially with my blog.
I took an unintentional long break from blogging. Well, I only planned to stop until mid-October but I didn't have the will to go back except for dropping some much-needed reviews.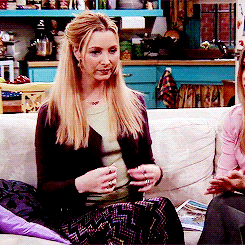 I don't know, I had no motivation to write blog posts or to even interact at Twitter. So my hiatus became longer than expected. Do I regret it? Uhm, just a bit haha. It's nice to take some time off the blogging/book community and just focus on my real life.
So anyway, I'm hoping that I will really be back on blogging! I want to redesign my blog since last year but never had the time and motivation to do it so that's one of my goals this year. I also want to grow as a blogger and create more original content, not just the usual reviews and wrap-ups. I want to focus on putting posts that are important to me and are about topics that I want to share/discuss to my readers. So I'm really hoping to accomplish all of these and more during my summer break.
And oh yeah, my blog turned two last last week? Geniereads is now my two-year old baby! Yayyy
The good news is that I'm reading again, the bad news is that I've only read 4 books this year and we're almost halfway through 2018. I feel so bad because last year, I didn't finish my 2017 reading challenge and this year I planned to read at least 75 books but it looks like I won't be meeting that goal either. There's still hope maybe I'll manage to do it, we'll see.
Another reason why I was hesitant to return to blogging or to the book blogging community is that I've been away for so long and it's just overwhelming for me to come back and catch up with all the happenings. So if you have the time, please share with me any bookish news in the comments!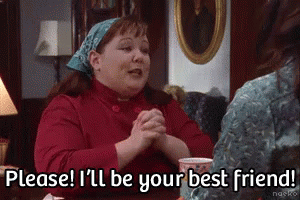 It would also mean a lot if you would give me some book recommendations because aside from my unread pile of books I'm kind of running out of books to read. Surprising, I know. So I would love to hear your latest 5-star read or a book that you really loved, even your most anticipated reads this month (and upcoming months) are appreciated.
---
In summary: Hi I'm Louise, I hope you still remember me! I've been away for a couple of months but I'm back and will try to be active again. I have a new fluffy friend. Recommend me books please pls plsssss thanks.
You're now officially updated with my life and now it's my turn to know about what has been happening to your life/this community. Let's talk in the comments!
How are you? Have you been an active blogger? Show me your latest posts! SO FAR WHAT'S YOUR FAVORITE READ THIS YEAR?? TELL MEEEEEEE HEHE
Hope that you're having a great day today, happy reading and blogging! 
Please do leave any comments, thoughts, messages, reactions, and/or suggestions! Thank you for reading.
Until next time,